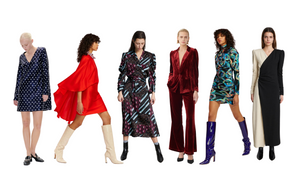 NEW IN
It's time we up our wardrobe ante. Explore the latest collection of apparel and footwear to hit Jon Ian here, or pop in to our boutique on Cowbridge High Street.
SHOP NOW
PERSONAL STYLING
Need a bit of wardrobe guidance? Our staff in Cowbridge are on hand to offer one-to-one advice and inspiration to suit your needs. Find out more below...
FIND OUT MORE
Brands
You will always find an eclectic mix of some of the best British and European designer brands stocked in Jon Ian. Explore them here...
brands